SubscribeStar: https://www.subscribestar.adult/asfoxger
Minds: https://www.minds.com/AsFoxger
DeviantArt: http://asfoxger.deviantart.com
Gab: https://gab.ai/AsFoxger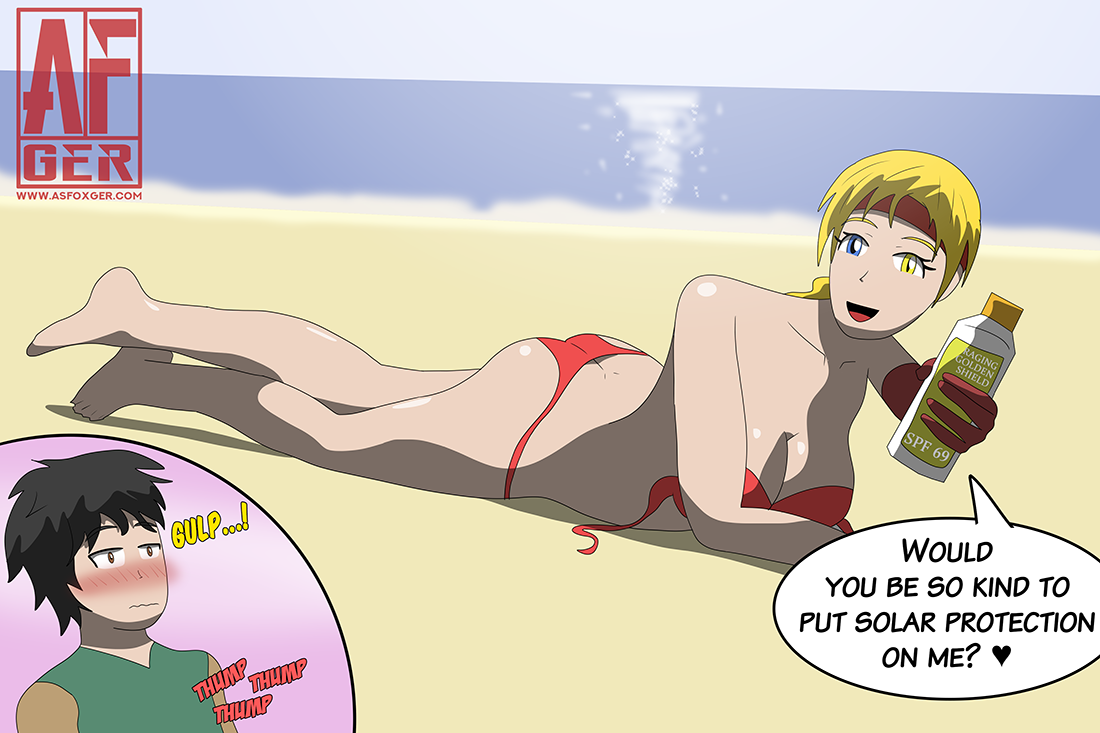 A few months ago I've done a fanart of Blade Devil with the intention of making the blonde girl, Ashyara, look like if she was being seductive. I decided to make another fanart but with showing her "cute and friendly" side, so to speak, as demonstrated by the previews of the upcoming comic.
Here, Ashyara is sunbathing and is asking the boy from the comic to put her some protection on her back… and maybe somewhere else? 

Blade Devil by RGE: https://www.instagram.com/raginggoldeneagle/
My website if you want more: asfoxger.com/